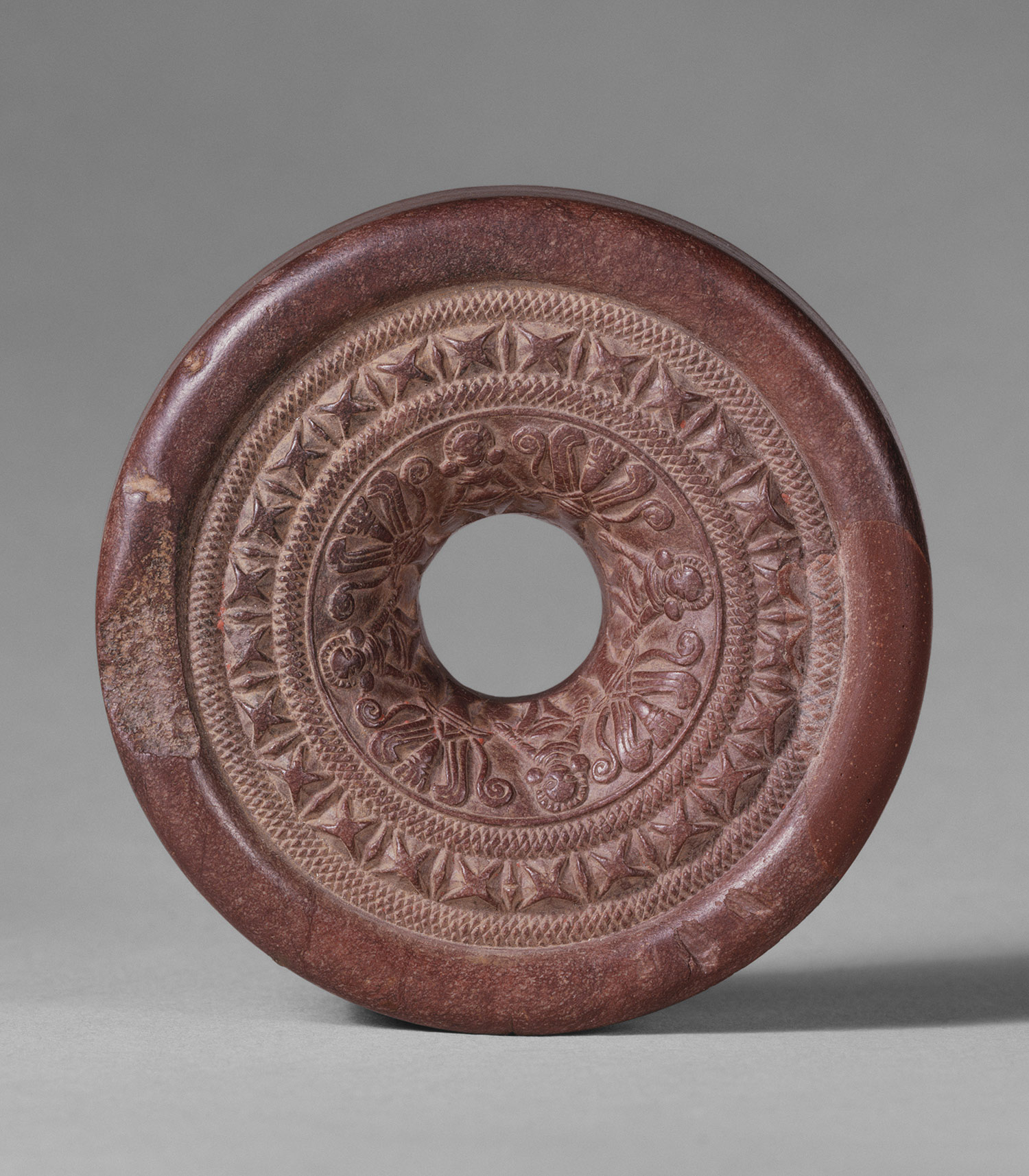 A ring stone from the Mauryan period (Pic: http://www.metmuseum.org/toah/works-of-art/2000.284.10)
Ancient Indian emperor Chandragupta Maurya has been on my mind for no fathomable reason, which is just as well because it reminds us that there was so much more history before the current era.
Chandragupta's empire stretched from Patliputra (modern day Patna, the capital Indian state of Bihar) to the border of Persia, some 2000 miles to the west by the time he starved himself to death at 42 as a renunciate in 298 or 297 BCE as part of the Jain end-of-life ritual. The Maurya empire was eventually extended by his grandson Asoka to cover the southern parts of India. At its height the Murya kingdom was probably 2000 miles east to west and over 1000 miles north to south. At a time when the population of the region was about 50 million Chandragupta had an infantry of 600,000, a cavalry of 30,000 and some 9,000 elephants. That would be like if India had an army of over 12 million today.
A contemporary of Alexander, whom according to many historians he met as a young man, Chandragupta died a Jain. I mention this only because his grandson Asoka died a Buddhist. Both, who led a life of often gratuitous violence that always attends empire building, were, in the end, shaken by it and embraced avowedly pacifist philosophies.
Bindusara, Chandragupta's son and Asoka's father, was a relatively laidback royal who had a weakness for figs and raisin wine. The Maurya period is regarded as India's most defining and not in the least because of the overarching presence and influence of the philosopher/economist/strategist Kautilya, also known as Chanakya, who mentored Chandragupta.
The creator of economics of the day known as the Arthashastra as well as statecraft, Kautilya/Chanakya left a profound mark on the period and well beyond. So detailed was the statecraft developed then that even the quantity of liquor that could be sold and to whom was clearly laid down. It had to be such that it would not cause pramada (intoxication) maryadatikrama (boorishness) utsaha (recklessness) bhaya (fear). Even the designs of taverns and the fixtures inside it were incorporated into the building code to ensure  both safety and comfort. Scents and garlands were required to enhance the pleasure of those who came to drink.
Something tells me though that a lot of these regulations, other than luxurious trimmings, did not apply to the one who loved figs and raisin wine.
I write this post on the last day of 2011 if only to underscore that so much more happened before the current era whose annual landmark we celebrate as if nothing else preceded it.