'The De-Luxe Tailors', oil on canvas, Bhupen Khakhar, 1972
I look forward to an upcoming Sotheby's auction in London on October 24 because it features this remarkable work by Bhupen Khakhar (1934-2003) titled 'The De-Luxe Tailors'. Painted in 1972 it is part of the personal collection of Howard Hodgkin and is estimated between of £250,000–350,000.
Both great painters were very close friends. As a backgrounder on Sotheby's points out, "Hodgkin was in many ways his mentor and in some ways his liberator. Hosting Khakhar in England at various times in the late 1970s, finding him teaching positions and advocating for his works with galleries and museums, Hodgkin helped Khakhar to expand his horizons: his art seemed to become freer, looser, funnier and unflinchingly honest. It was Howard Hodgkin's friendship and encouragement that may have sparked Khakhar's recognition as one of India's greatest 20th century artists."
Khakhar was an accountant by training and belonged to a rather conservative Gujarati family who took to art as an act of liberation. During a career spanning 40 years he went on to become what many regard as India's first pop artist. He was self-taught painter in whose works you see not the slightest trace of his training as an accountant. Not that there is anything wrong in being an accountant. Someone has to do that too.
Among other things what strikes me about Khakhar's works is that because of the brilliant colors and structures of the figures in them they seem playful at first. On closer scrutiny they become a range of human emotions such as empathetic, intrigued, watchful and wary.
Just to be clear, the works below are not part of the October 24 auction.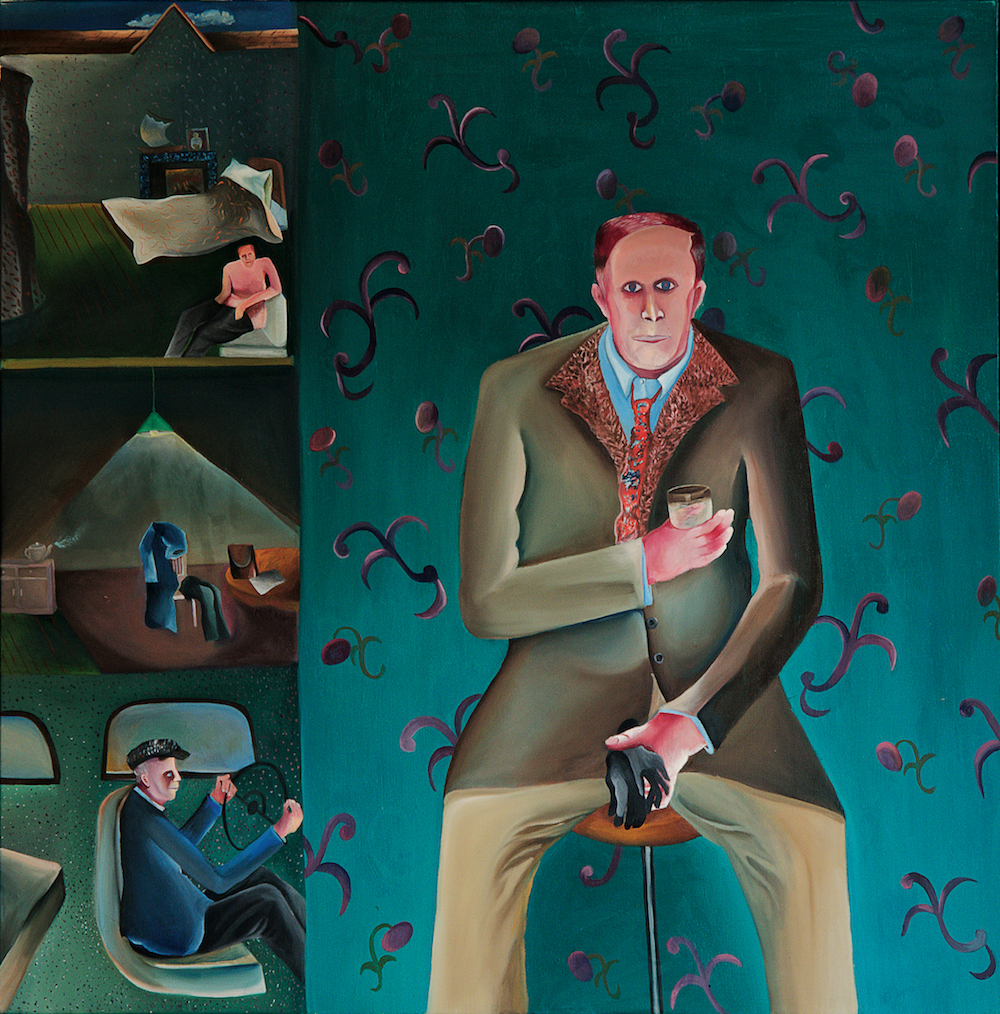 'Man in Pub', Khakhar, 1979 (Courtesy: Tate, U.K.)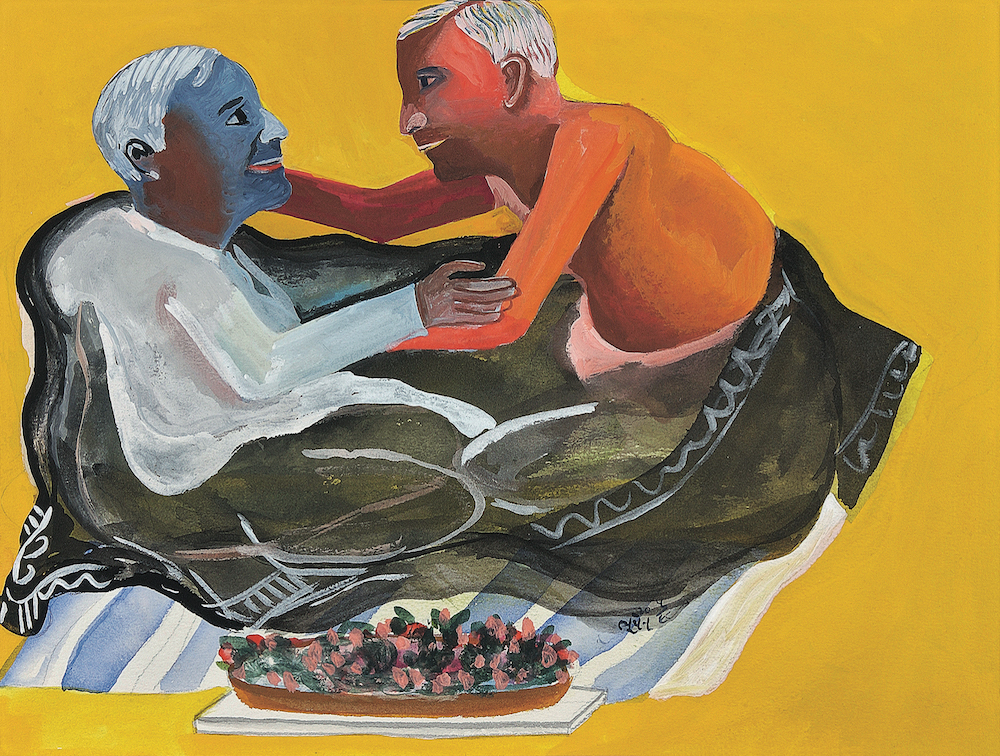 'Grey Blanket', Khakhar, 1998 (Courtesy: Tate, U.K.)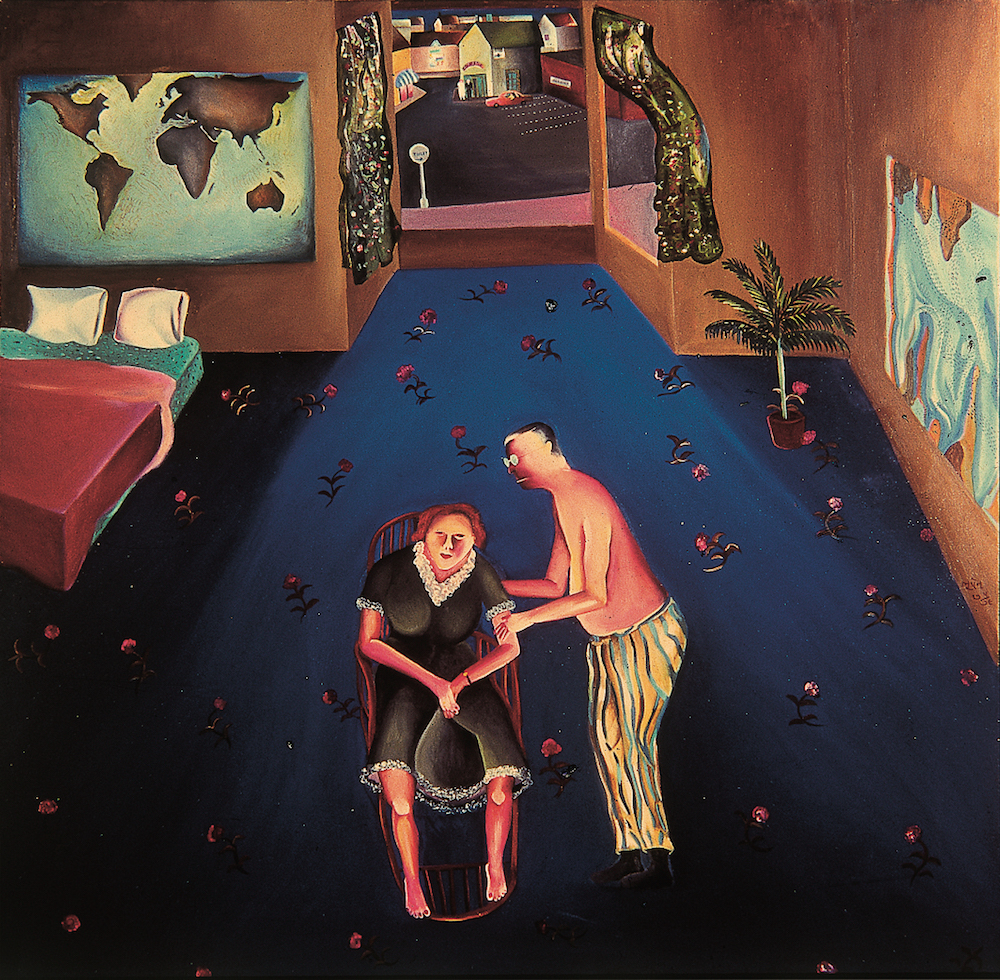 'The Weatherman', Khakhar, 1979 (Courtesy: Tate, U.K.)