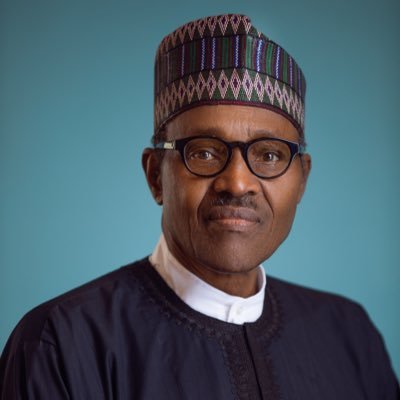 Nigeria's President Muhammadu Buhari (Photo:@MBuhari)
The best way to repudiate the rumor of your death is by staying alive. However, how does one challenge the claims that you are your own impostor or that you are your own clone? Nigeria's President Muhammadu Buhari is in that terribly hilarious dilemma.
Buhari has had to deny claims that he had died and was replaced by a Sudanese impostor. Wouldn't an impostor say precisely that?  Jokes aside, the source of the rumor on social media is Buhari spending five months in Britain for the treatment of an undisclosed illness. It says that he died of that illness and was replaced by a lookalike from Sudan.
As conspiracy theories go, this one has the virtue of being humorous. Even Buhari himself appears to make light of that in a video on his Twitter handle where he is also asked if he was cloned. Quite apart from the scientific fact that you cannot clone a fully-grown human copy of a person, this is quite a yarn to spin.
Between being an impostor of himself and his own clone, Buhari has his work cut out. The best way to deal with a rumor is with humor. They even rhyme.
Perhaps he can answer it with this:
There is some humor in the rumor of my death
But I stand before you, real and full of breath
P.S. We should all watch out for emails from Nigeria saying its late president left a fortune to each one of us which can be claimed by simply giving our bank account number and name.