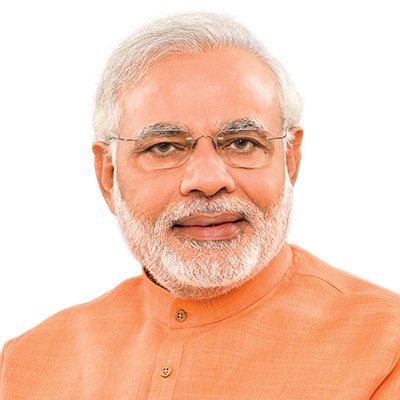 Narendra Modi and Rahul Gandhi (Photos: Their Twitter handles)
This morning, I have been involved in a complex calculation on what I call Return on Tweet or ROT. The two personalities whose Twitter accounts I have studied are India's Prime Minister Narendra Modi and now his arch political rival, Congress Party president Rahul Gandhi.
Modi has been using Twitter since January 2009 compared to Gandhi who has been on it April 2015. Modi took ten years to notch up 45 million followers while Gandhi about four years to attract 8.21 million followers.  That means the prime minister added 4.5 million followers a year while Gandhi about seven million a year. The rate of gaining followers for Gandhi has been significantly more than Modi's. To clarify, 4.5 million or seven million is an average rate. It does not necessarily mean they gained precisely those numbers every year. It could have been incremental or exponential depending on their political popularity at a particular point.
Coming to ROT, as of this morning Modi has put out 21,900 tweets to Gandhi's 4070. That makes the prime minister gained 2142 followers per tweet and Gandhi 2017 followers per tweet. If you go by the Return on Investment (ROI) formula, Modi's comes to 2.142 % while Gandhi's 2.017 %.
I draw no conclusion from this other than confessing a degree of embarrassment that I have time to calculate something so ridiculous.
As I always I emphasize, it is not as if you pay me to read this blog.