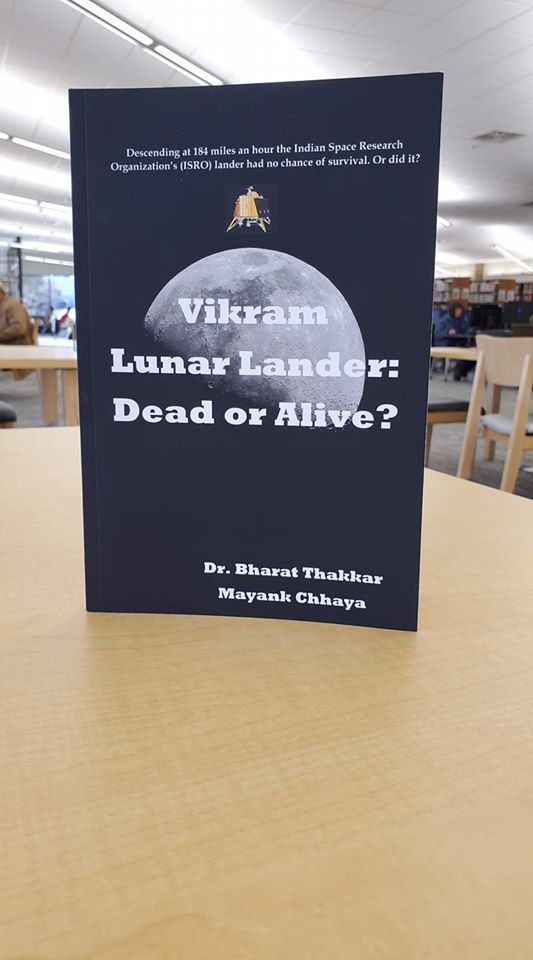 Since Dr. Bharat Thakkar and I joined hands to write a quick but substantive explainer on what fate India's failed lunar lander might have suffered, we keep track of any new nuggets of information.
For some strange reason new information has come via Minister of State in the Prime Minister's Office (PMO) Jitendra Singh through a written reply to the country's parliament. He has been quoted as saying that "the reduction in velocity" during Vikram's final phase of descent "was more than the designed value." As a result of this the lander "hard-landed within 500 meters of the designated site."
"The first phase of descent was performed nominally from an altitude of 30 km to 7.4 km above the moon surface. The velocity was reduced from 1,683 m/s to 146 m/s. During the second phase of descent, the reduction in velocity was more than the designed value. Due to this deviation, the initial conditions at the start of the fine braking phase (final phase below 7.4 km altitude) were beyond the designed parameters. As a result, Vikram hard-landed within 500 m of the designated landing site," Singh said in a written reply in response to a question in the Lok Sabha, India's lower chamber of parliament.
It is obvious that the written reply came from the Indian Space Research Organisation (ISRO) but was routed through Singh who is a sort of the point person in the PMO.
Dr. Thakkar has been studying these claims and working on his own calculations. One of his conclusions appears to be that there was no way it could have been just hard landing but in fact it had to have crash-landed. He also has doubts about the claim of the landing within 500 meters and is working out his calculations.
We will, of course, soon update that information in our slim book 'Vikram Lunar Lander: Dead or Alive?" available on Amazon. The point of this post is to tell you to buy the book. I am even making it so much easier by linking it to Amazon so many times.