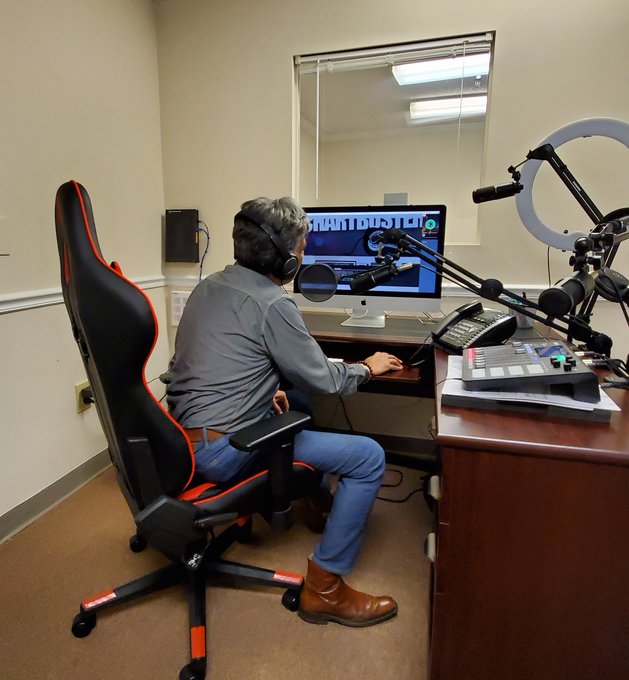 MC at Bharat FM studio
I always suspected that will be the case but I have now growing reaffirmation that the news delivered in a no non-sense, no-fuss even tone still has many takers. In fact, it is possible that there may be a growing number of people who might prefer that.
How do I know that? Well, I know that by doing it for the past one week for my new gig at Bharat FM (bharatfm.com) as its chief content editor. I do on average four news updates which mainly relate to the coronavirus upending the world every day. It is a quick global overview delivered with bare facts and in even tone. I thoroughly enjoy doing it and I always knew that I would. It is no surprise to me that radio has been an effortless transition for me.
I am in the process of completely overhauling the Bharat FM website and it should have a wholly new, slick, professional look in about ten days. So do not rush to make your judgment right now. I promise you a substantive informative and even exciting radio website of the kind that South Asian media outlets do not normally offer here in America.
What a plug!