The toss-up this morning is between NASA brilliantly landing yet another rover on Mars, this time its most ambitious life-searching one Perseverance, and a slick new vibrator being offered by Gwyneth Paltrow's lifestyle brand Goop.
Those of you who might have been familiar with my writings on this blog everyday for the past over 12 years would bear me out when I say that I excel at a wide range of very eclectic themes. So I could write about either and make it readable. I am very tempted to write about Perseverance because I do have much to say. However, I am settling for Goop's vibrator because Mars is too far—about 125 million miles from us right now—and the vibrator is right here on Earth. It is possible that those who climax using Goop's vibrator might see stars in their orgasmic throes and within those stars they might see our own sun and planets and hence Mars.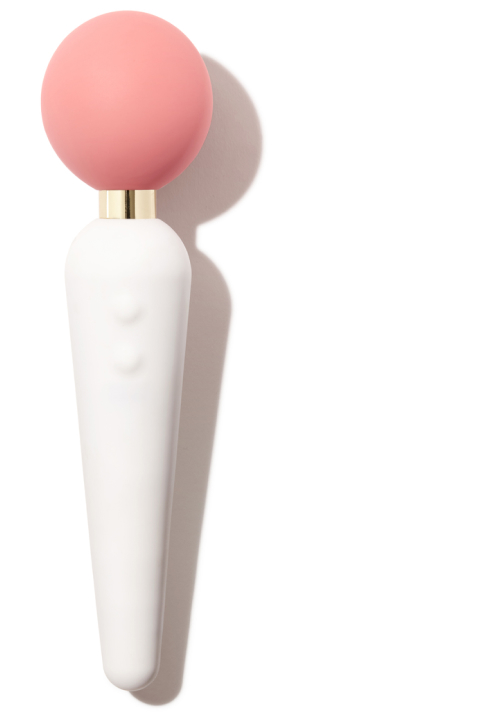 At first sight the Goop vibrator looks like a very expensive new perfume bottle. One almost wants to open it turning the pink ball counterclockwise. Lets you think I have already purchased it let me disabuse you of that notion. For one it costs anything at all, let alone $95 which is $95 more than I have, is a turnoff for me. The cost alone is enough to cause an instant erectile collapse or, to put in Mumbai's street lingo, KLPD.
The Goop vibrator looks so slick that it can qualify for a display in Apple stores. In terms of features, it is a double-sided wand vibrator. The pink ball is meant to massage you and the wand, well, it is a magic wand with eight pulsating patterns. As helpfully explained by Goop's website, "It's designed for more-precise, targeted vibration of the external clitoris."
In an interview with Valeriya Safronova of The New York Times today, Paltrow says this: "So many vibrators look hypersexualized. They're either really phallic or they look like something you would buy in a sex shop. I was really intrigued by the idea that this would be something that looked really pretty and cool, and that you could leave it on your night stand without embarrassing yourself or somebody else. There's something very self-possessed about that."
She is right; it does look self-possessed.
Quite perceptively Valeriya asks Gwyneth the most important question whether she herself has used the vibrator. To which the actress says, "I've never been asked that question before. I think you've made me blush. I'll just leave it at that."
I will take it as a yes. It is ironic that on the one hand she talks in the same interview about "How can we make a vibrator that helps continue to diminish stigma around that stuff?" but on the other shies away from answering the question directly.
I will, of course, do a substantive piece on NASA's Perseverance rover tomorrow but for today let me just say that the exultation that the mission team felt as the rover successfully and softly touched down on the Martian surface yesterday was a form of climax too.
* Did you notice how I have used all the relevant keywords as my headline?