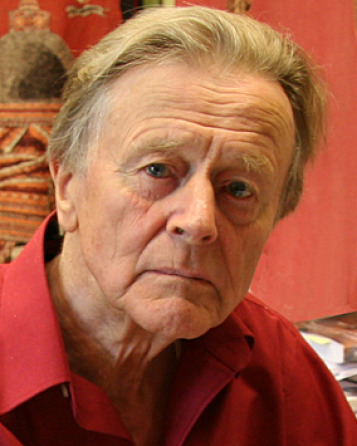 Dr. Tom Gehrels (Photo: https://www.lpl.arizona.edu/)
We are barely two weeks away from the 50th anniversary of Pioneer 10, which was NASA's first mission to the outer planets. It was launched on March 2, 1972. The mission was considered "a spectacular success and the spacecraft notched a series of firsts unmatched by any other robotic spacecraft to date," according to NASA.
It was meant to last 21 months in a Jupiter flyby but lasted more than 30 years.
As it frequently happens, I have a tangential connection with the mission via the late Dr. Tom Gehrels, who was a pioneer in balloon-borne observations and skilled in polarimetry and photometry. Dr. Gehrels (1925-2011) served as principal investigator for the "cameras" on the twin Pioneer spacecraft that obtained the first close-ups of Jupiter and Saturn.
Dr. Gehrels was a lifetime Fellow of the Physical Research Laboratory (PRL), Ahmedabad, and that is where I met him sometime in 1977 or 1978. My impulses as a journalist were already in play since I was the one who fixed up an appointment with him and went with my brother Manoj and childhood friend Paresh.
Already 51, Dr. Gehrels seemed genuinely surprised and happy to see three teenagers walk into his PRL office. I remember he had a beard on an amiable face. He smiled instantly and offered us seats. I did much of the questioning with Paresh and Manoj chiming in. It is possible that some of our questions were naïve and perhaps even silly but there was not a moment when Dr. Gehrels was dismissive or patronizing. One of the questions I had was what might happen if Pioneer 10 or 11 bumped into one of the floating pieces of ice in Saturn's rings. "That could be a problem, but we do not expect that to happen," he said.
After having been exposed to some truly dull and often even derisive schoolteachers it was such an invigorating experience to talk to someone of the caliber of Dr. Gehrels who not only took our questions seriously but even answered in considerable detail. After spending over an hour as we left him we were thoroughly stimulated by the conversation.
Having met someone who was directly involved in the Pioneer twin spacecraft mission I find it particularly exciting that we are approaching its 50th anniversary.
Dr. Gehrels (This is how I remember him from the 1970s)
Here is how NASA describes Pioneer 10's Jupiter encounter.
"By Dec. 1, Pioneer 10 was returning better images of the planet than possible from Earth. (It had already begun imaging as early as Nov. 6, 1973). Command-and-return time was up to 92 minutes by this time.
Pioneer 10's closest approach to Jupiter was at 02:26 UT Dec. 4, 1973, when the spacecraft raced by the planet at a range of 81,000 miles (130,354 kilometers) at a velocity of approximately 78,000 miles per hour (126,000 kilometers/hour).
Of the spacecraft's 11 scientific instruments, 6 operated continuously through the encounter.
The spacecraft passed by a series of Jovian moons, obtaining photos of Callisto, Ganymede, and Europa (but not of Io, as the photopolarimeter succumbed to radiation by that time).
Approximately 78 minutes after the closest approach, Pioneer 10 passed behind Jupiter's limb for a radio occultation experiment. In addition, the infrared radiometer provided further information on the planet's atmosphere.
The spacecraft crossed Saturn's orbit in February 1976, recording data that indicated that Jupiter's enormous magnetic tail, almost 800 million kilometers long, covered the whole distance between the two planets.
Still operating nominally, Pioneer 10 crossed the orbit of Neptune (then the outermost planet) on June 13, 1983, thus becoming the first human-made object to go beyond the furthest planet.
Between Nov. 6 and 31 Dec. 31, the spacecraft took about 500 pictures of Jupiter's atmosphere with the highest resolution of about 200 miles (320 kilometers), clearly showing such landmarks as the Great Red Spot.
The Jupiter encounter was declared over Jan. 2, 1974.
 Pioneer 10 sent its last signal to Earth in January 2003 from a distance of 7.6 billion miles (12.23 billion kilometers).
By Nov. 5, 2017, the inert Pioneer 10 spacecraft was roughly 118.824 AUs (about 11 billion miles or 17.7 billion kilometers) from Earth, a range second only to Voyager 1.
The spacecraft is generally heading in the direction of the red star Aldebaran which forms the eye of the Taurus constellation. It is expected to pass by Aldebaran in about two million years."
I felt a wave of exhilaration at the thought that in about two million years the spacecraft that Dr. Gehrels was so closely involved with will pass by the red star Aldebaran.